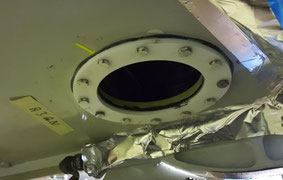 Maintenance companies are acquainted with the practice to rent a special tool for a non frequent job. Purchasing one would be too expensive in many cases. Often this is a choice driven by cost-effectiveness.
However 3D printing special tools brings a whole new perspective to maintenance companies. 
Let's see how…
What kind of tools are we talking about?
Oddly shaped sockets and wrenches
Filter pullers
Specially shaped adapters and fixtures
Drill guides (e.g. sheet-metal repairs)
Guide tubes for boroscopes (non-medical)
Protective covers for delicate parts/equipment
Molds, dies and mandrels etc...
 What kind of problems raise while renting a tool?
Evaluating the renting process is often forgotten within companies. This can cause in the long-term that renting become more expensive than investing in a new tool.
Rented tools are mostly available for a short period of time and their usage needs to be planned well in time so that they are available in the exact moment when they are needed.
Many special tools have been produced to fit only one maintenance process or task.
Why 3D printing tools is a great alternative?
3D printed tools can be custom-made that exactly fit the required purpose(s). 
During the design process there are many opportunities to improve a tool and perfectly match it with the company's needs. Furthermore 3D printing offers a wide range of possibilities in terms of materials and forms.
3D printing offers a lot more form freedom than conventional manufacturing processes. New novelties can be added in this way.
The costs of designing and 3D printing a tool can be less in many cases than purchasing a new tool even if a certain job has a low frequency.  
Lead times of 3d printing can be a lot shorter than conventional manufacturing methods.
 What can FM Design & Engineering do for your company?
During an intake I explore the needs of the company in terms of special tools.
In a detailed quotation I advise on production methods, materials, costs, deadlines and possible improvements. 
Following an agreement I make a 3D design of the special tool and let it print by a professional 3D printing service.
In case it is needed I can guide the post processing of printed tools or parts with traditional manufacturing methods.  
I deliver the 3D printed tool according to the agreed deadline.
With complex tools we can collaborate on a testing phase to assure the tool performs as requested.